Houston Sign Center
Leading Commercial Indoor and Outdoor Sign Company in Houston
QUALITY AND PRICE
Integrity and honesty are the hallmarks of an excellent company. Houston Sign Center has exhibited these qualities year after year providing customers with outstanding service when it comes to indoor and outdoor Sign services.
EXPERTISE AND PROFESSIONALISM
The company always focuses on priæ and quality while at the same time providing customers with a dedicated team of customer service specialists. Our Expert installers and technicians can handle a wide range of versatile sign projects.
MAKING A BRAND MORE NOTICEABLE
We give businesses the added advantage with regard to outpacing the competition sometimes simply having the right signage makes all the differenæ. Making a brand more notiæable to more people is best achieved in working with a trusted name in sign related products and services.
EXPOSURE AND BETTER VISIBILITY
Houston Sign Center delivers great sign solutions at budget priæs. Our skilled and reliable sign manufacturing and installation crews always make customer satisfaction a top priority. We provide unique and smart solutions for virtually any type of sign challenge.
Houston Sign Center
a leader in the industry by Superior Business Solutions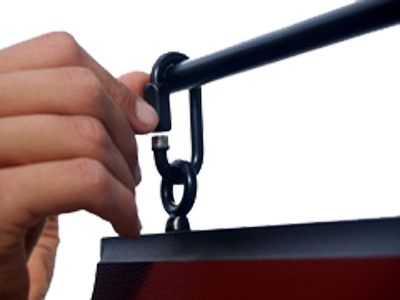 No project is too big or too small for the pros of Houston Sign Center. Perhaps most important of all is the fact that we offer fair prices and fast service on virtually any type of sign project Helping businesses achieve outstanding results when it comes to better exposure and better visibility is what this Houston sign company has been doing for years. Conveying a message is easier and more achievable for businesses today than ever before with the help, guidance and direction of a professional sign company.
Houston Sign Center offers a wide range of installation, maintenance and repair services for virtually every type of sign imaginable. From banners to neon signs and LED signs, this is a Houston sign center that helps businesses large and small achieve many different branding objectives.
(281) 745-3281
Dedicated Sign Experts
in Superior Business Solutions
Few other types of branding efforts compare to having a professional sign installed. Whether interior or exterior, quality signs can make all the difference for companies wishing to improve bottom-line performance. Menu-boards as well as wall-signs and dimensional-lettering can easily be installed by our dedicated sign install experts. Explore the many options available to businesses today with regard to signage by contacting Houston Sign Center. Free estimates and prompt service that is always friendly and attentive is what customers have come to expect from this respected Houston sign company.
From vinyl lettering to sign painting and parking lot lighting, Houston Sign Center offers a level of professionalism that is second to none. Even highly innovative electronic message centers and monument signs along with fleet or vehicle graphics are always readily available through this trusted Houston sign center.
(281) 745-3281