Tips For Getting The Most Out Of A Display Sign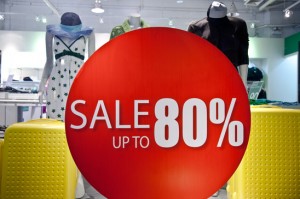 Display Signs play an important role in delivering a wide variety of messages for business owners as well as individuals. With that said, there are some simple and easy to implement tips that will help ensure a sign delivers a message in the most effective way possible. For example, using the right type of font can go a long way in making a message more readable and more effective. Work with your sign designer to choose the best sign font.
Take The Time To Work With Your Sign Designer
Another key strategy for getting the most out of any sign is to make certain that its placement is carefully considered so as to enjoy the greatest visibility. Even the most carefully designed and most innovative sign will be ineffective unless it is properly placed. Take the time to work with your sign designer to discuss proper placement in order to get the most from all that modern signs have to offer. Another great way to achieve remarkable results with a sign is to remember that less is more.
Ensure That A Message Is Delivered
This simply means that fewer words that are carefully chosen can convey a message far better than too many words. Excessive wording can cause clutter and confusion making a message distorted and hard to understand. As an added note, overall sign design is an essential aspect of sign effectiveness. Take the time to consider carefully whom you will work with regarding a designer to ensure that a message can be delivered in a desirable and effective way. Ponder these simple tips so as to make a sign more visible and more effective. Contact Houston Sign Center today for Houston sign design, manufacturing, repair, maintenance and installation.