Proper Sign Installation Is An Essential Element Of Good Signage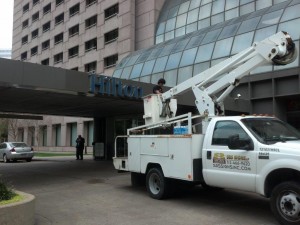 Even the best looking and most professionally designed sign will not achieve its objective of creating greater brand awareness unless it is properly installed and properly placed. Professionally licensed technicians with years of experience in installing a wide variety of signs can often assess a local area and determine where a sign will be most effective.
Choosing The Best Location For A Sign
However, this often requires the guidance and assistance of the customer to ensure that all considerations are taken into account when determining where to install a sign. Maximum visibility is best achieved by collaboration between a professional sign installer and the customer. For example, those with a retail outlet typically know which roads receive the most traffic and can thereby help a sign installer in choosing the best location for the install. Once this has been determined it is then necessary for the sign installer to comply with all local and state code requirements. This is essential as a way to avoid any type of penalties or fines that could be imposed if a sign is improperly installed.
An Experienced And Skilled Technician Can Get The Job Done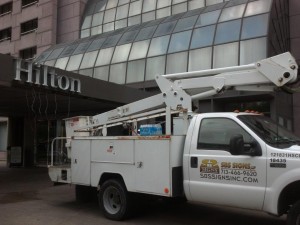 Finally once all of the planning and particulars have been satisfied it is then simply a matter of having a sign professionally installed. This is typically done by a skilled technician with years of experience in the industry that takes advantage of the latest and most advanced tools and equipment. Regardless of the complexity or size of an installation project, an experienced and skilled technician can get the job done right every time. Choosing to work with the right sign installation company can make all the difference. Contact Houston Sign Center today for the best in Houston sign installation services.